UX/UI Designer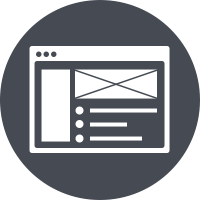 As a UX/UI Designer, I am able to create amazing user experiences while designing high quality layouts, wireframes, and mockups for various stages of design and development.
My background in UX Design stems from the knowledge of doing user research and learning user interactions. This allows me to design around an experience that best suits the users for the type of product that I'm designing for.
Also, as a UI Designer, I am able to design UI elements for webpages and mobile apps that convey different styles to create a unified aesthetic throughout the whole product.